Remington 700 .308 Win
Remington 700 Light tactical rifle with .308 Winchester chambering. 20" Light varmint barrel. Badger 20 MOA bases for extra long range adjustment. Double pair Burris Signature Pos-Align rings for stress-free scope mount (30MM), and 2.5# Jewell Trigger. Wyatt detachable box magazine with 5&10 RD Mags (Wyatt's works when Badger quits). Fully adjustable hidden bipod stock by Accurate Innovations is forest-colored laminate with prone shooting "hook". Leupold MK4 6.5-20X50MM ER/T Scope with TMR Reticle in M5 configuration (both internal hashes and adjustments are in MIL's as a serious scope should be).
Winner of 2011 Thunder Ranch HART Competition; shoots better than the boss, but he can hold .3 MOA out to a 1000 yards!
Entire package: $4,170
60615 Win 70 .270
Winchester M70 Caliber .270 Winchester. Barrel upgraded by Teludyne Tech with their amazing StraightJacket System, and muzzle break. KG Gunkote entire, one piece Floormetal, trigger job. Stock by Accurate Innovations in Bamboo –Varmint style, classic high comb with cheekpiece.
$1,250 delivered to your FFL
(Bushnell 3200 Scope can be included if desired, price is rifle and stock only.)
SSK .308 Remington 700
Newly Proven AI Range Certified 308!
Remington 700, Custom built by SSK Industries with Heavy Barrel Contour, Express sights by NECG
Leupold VX 3 2.5-8×36 in Burris Optics Company Signature Rings
Perfect Shilen Trigger, Set up shooting sub .5 MOA with invigorating regularity.
AI Stock of English Walnut, High Comb stock with cheekpiece, Ebony Forend Tip and Pachmayr Decelerator.
$3935.00 Delivered to your dealer of choice.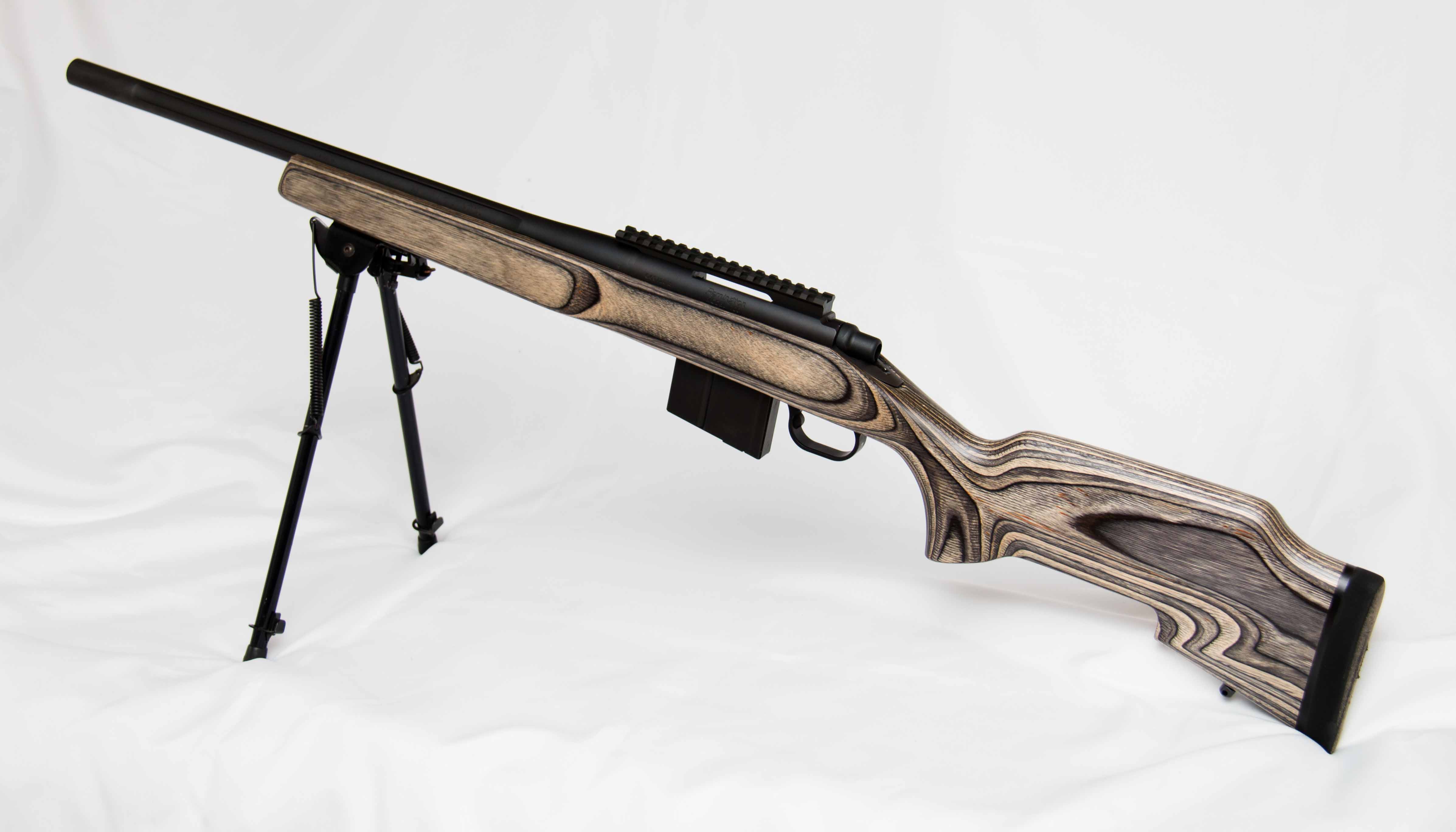 90737 Remington 700 LTR in .308
Remington 700 LTR in .308
Wyatt Detachable box mag setup
20″ Fluted Barrel, 1:10 twist rate
Badger 20 MOA Base
Shilen Trigger
Pepper stock (90737)
Prone Hook stock with Harris Bipod
Price: TBA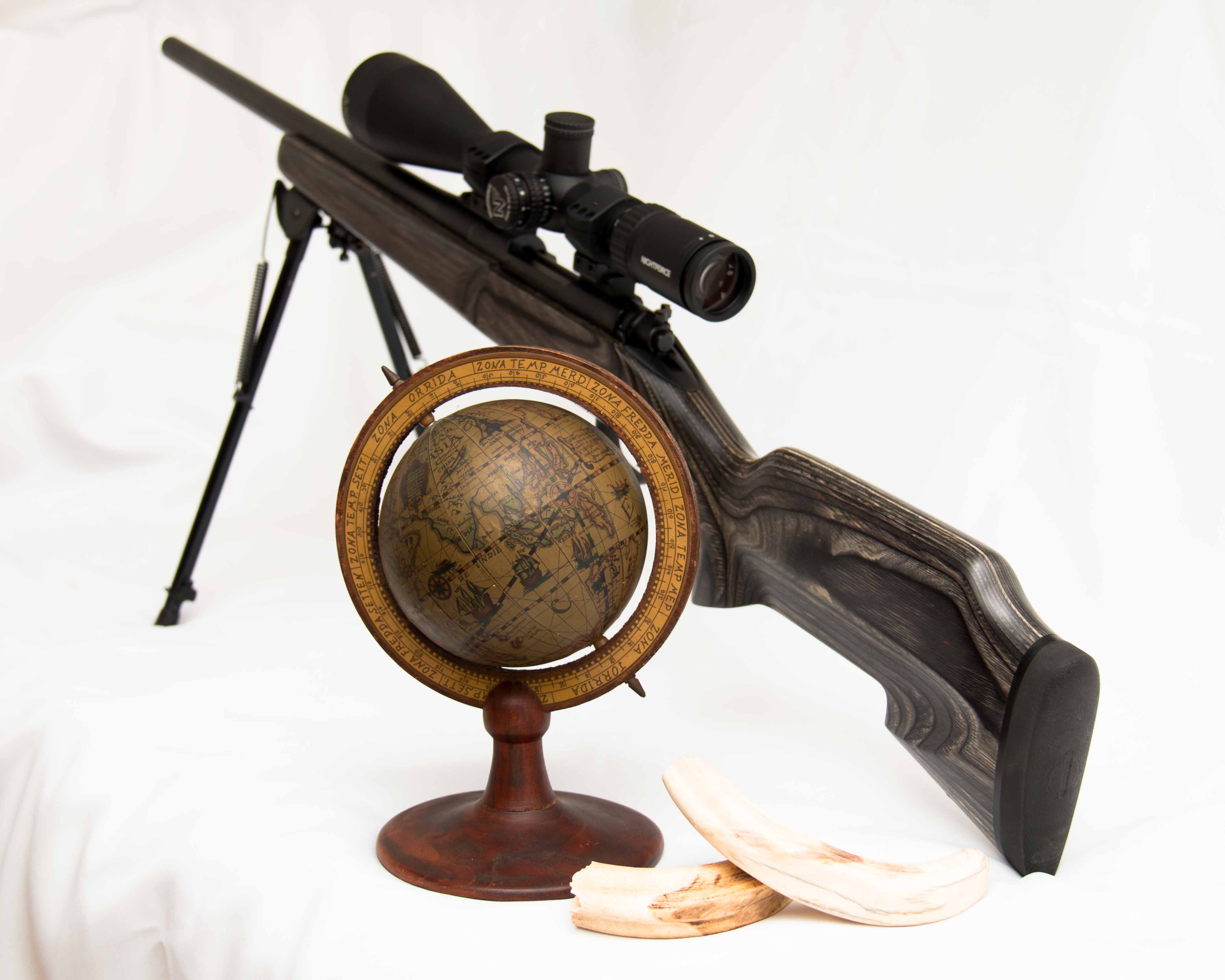 FN Patrol Bolt Rifle (PBR) .308
FN Patrol Bolt Rifle "PBR" .308
AI Range Certified- see 5 round target!
Built by Winchester at their New Haven CT Location
Heavy contour Barrel, controlled round feed
Detachable Box magazine
Shown with Nightforce SHV illuminated 5-20X56mm in Burris XTR Signature Rings
Pepper stock  in the Long Range Prone Hook style
Price: $3475 as shown, set up and range ready
Rem 308 Walnut M40 Leupold VariXIIc
AI Range Certified Remington 308, sighted in and .5 MOA proven. Ready Now!
AI Walnut Stock, M40 style
Set up with Leupold VariXIIc 3-9x in Burris Signature Rings
over 20 MOA Base
The work is done! Barrel break in and zeroing shots are the
only rounds fired.
$2185 Delivered to your FFL

Remington 700 LTR in .308 Turkish Walnut Prone Hook
Turkish Walnut Prone Hook Varmint Stock
Shown with optional Remington 700 .308 LTR (inquire to purchase as a package)
Picatinny Rail fastens directly into aluminum chassis by proprietary design
Bipod included
Shooting hand palmswell, vertical grip and "Hook" for off hand support shooting prone.
Distance Ready at $1795. (Rifle extra)
Remington Model Seven Girly Thumbhole
Remington Model Seven custom build by West Texas Ordnance in calibre 7mm-08. Accurate Innovations Thumbhole stock with 13″ Length of Pull for youth or compact adult, Fully equipped with Leupold VX3 2.5-8×36 scope in Leupold rings/bases. Sighted in with targets provided, shooting in the .3″s.
$2,175Delivered to your FFL